Personalized. Powerful. Reliable. Efficient.
To Create Peaceful Lives.
Peaceful Body. Peaceful Mind. Peaceful Home.
At Touch of Heaven Spas Inc, we believe that when people have peaceful lives, the world is a better place. We create an experience that offers customers a more peaceful body, a more peaceful mind, and a more peaceful home.
Our products ease pain, improve sleep, and help the body recover and regenerate—that's the peaceful body. Our products help people reduce stress, escape, and unwind—that's the peaceful mind. And our products bring people together to communicate, to connect, and to love—that's the peaceful home.
We care about our customers, we honor our commitment to supporting their lives the best we can, and we believe that, by doing so, we can earn and inspire trust.
In early 2001 I wanted to trade our old hot tub in for a new one. So we called our son Dan, who was regional sales manager for Apollo Spas at the time. We went on vacation to go see what he could do for us. After touring the factory and visiting with the owners and our son Dan, the owners talked me into opening our business.
And in August of 2001 our adventure in spas began, after months of trying to get everything put together and organized, as well as a name picked out, we opened Touch of Heaven Spas.
We have had a lot of people ask "why the name Touch of Heaven Spas". But after purchasing their spa, they told us, "We understand NOW."
Our plan to have this business as our retirement, to keep us busy and active. It has done just that for 21 amazing years.
We are thankful to be servicing Elko County and excited for the future.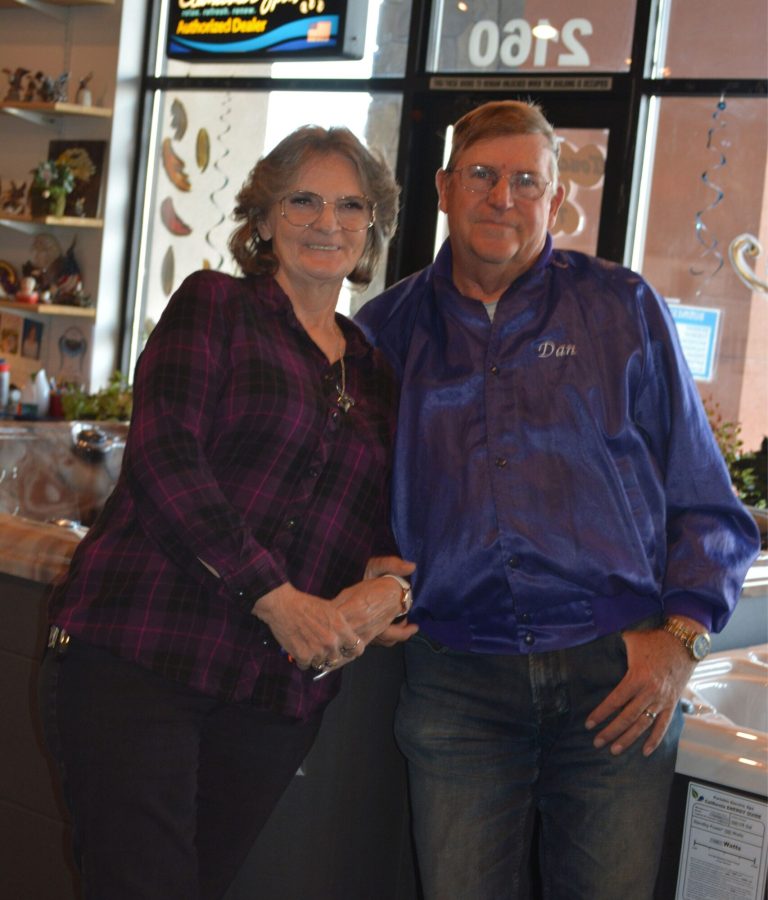 Do you need a place for people to get together and hang out? Or maybe you want to create a relaxed environment where you can sit back and enjoy a private at-home-spa experience?